Selling tickets for your next big event but feeling overwhelmed trying to figure out Ticketmaster? This comprehensive guide will teach you how to effectively leverage Ticketmaster to manage and promote your event like a pro.
Introduction to Ticketmaster Ticket Selling
Ticketmaster provides a powerful platform for event organizers to sell tickets online and manage events end-to-end.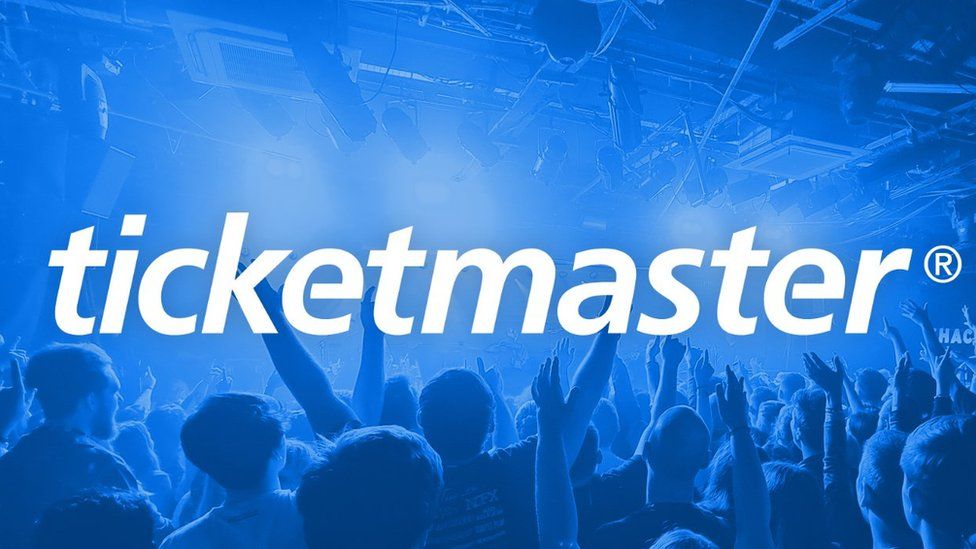 Understanding the Ticketmaster Platform
Ticketmaster offers tools to create event listings, customize ticket sales, map seating charts, promote events, process payments, and analyze performance data.
Benefits of Selling Tickets through Ticketmaster
Key advantages include:
Massive built-in audience and marketing reach
Secure payment processing and fraud protection
Seating chart mapping and interactive seat selection
Robust ticket inventory and availability management
Customer support resources for ticket buyers
With Ticketmaster, you can sell tickets quickly and seamlessly.
Setting Up Your Ticketmaster Account
To begin selling tickets, you first need to set up an organizer account.
Creating a Ticketmaster Account
Visit Ticketmaster.com and click "Sign Up" to create your account. Select the organizer account type and provide your contact details.
Verifying Your Account and Identity
Ticketmaster will require you to verify your identity by providing additional documentation such as business licenses or venue contracts.
Understanding Account Settings and Preferences
In your account settings, you can manage payment methods, connected social accounts, marketing preferences, and more. Customize these to suit your needs.
Creating Your Event Listing
Now it's time to create your event listing and provide key details.
The event creation dashboard allows you to build out all aspects of your listing including details, tickets, venue, seating, and promotions.
Providing Event Details: Date, Time, Venue, and Category
Enter fundamental info like event name, date/time, venue, city, and category (concert, sports, theater, etc). This populates key event listing details.
Adding Compelling Event Descriptions and Images
Use rich descriptions, videos, and eye-catching photos to generate excitement and drive ticket sales.
Ticket Types and Pricing Strategies
Ticketmaster enables flexible ticketing options and pricing.
Differentiating Ticket Types: General, VIP, Early Bird, etc.
Offer diverse ticket types like general admission, VIP, military, student, early bird, and more. This accommodates different audiences.
Implementing Dynamic Pricing Strategies
Leverage demand-based pricing rules to adjust prices higher or lower based on sales velocity and volume. Maximize revenues.
Utilizing Discounts, Promo Codes, and Bundles
Offer targeted promotions like group discounts, early bird specials using promo codes, and bundled deals to boost conversions.
Seating Charts and Venue Mapping
Ticketmaster makes visually mapping your venue and seats simple.
Mapping Your Event's Venue and Seating Arrangement
Use Ticketmaster's interactive seat map builder to diagram your venue layout and seating sections.
Allocating Seats for Different Ticket Categories
Assign various ticket types to specific seat blocks on the map. For example, mark premium seats for VIP tickets.
Enabling Interactive Seat Selection for Attendees
Buyers can visually pick their actual seat assignment from the interactive seating chart for a personalized experience.
Managing Inventory and Availability
Careful inventory management ensures smooth ticket sales.
Setting Ticket Quantities for Each Category
Determine allotments per ticket type based on venue capacity and demand forecasts. Set aside holds for promoters, teams, etc.
Implementing Timed Releases for Exclusive Tickets
Drive urgency by limiting elite ticket options and using timed releases to open up new inventory to the public.
Automating Waitlists for Sold-Out Tickets
When tickets sell out, buyers can join waitlists to be notified if new tickets become available. This also captures lead data.
Payment Gateway Setup
Seamlessly accept payments by integrating your preferred payment provider into your account.
Integrating Payment Gateways for Ticket Sales
Connect payment gateways like Stripe or PayPal with your Ticketmaster account for automatic payment processing.
Ensuring Secure Payment Processing for Attendees
Ticketmaster leverages industry-leading fraud protection and SSL encryption to keep purchasers' data secure.
Managing Refunds and Cancellations
Issue refunds or cancellations seamlessly through your Ticketmaster organizer account as needed.
Promoting Your Ticketmaster Event
Drive high demand through targeted event marketing.
Leveraging Ticketmaster's Built-in Promotion Tools
Utilize Ticketmaster's email lists, social media integrations, and featured listings to market to their large existing audience.
Crafting Effective Event Marketing Strategies
Promote across your own channels through email, social media, influencers, paid ads, and more. Drive early buzz.
Collaborating with Influencers and Partners
Strategic partnerships, sponsorships, influencer campaigns, and radio station giveaways extend your event's reach.
Analyzing Event Performance
Robust reporting provides data-driven event insights.
Tracking Ticket Sales and Revenue
Monitor sales velocity, total revenue, sell-through rates, and other ticket sales metrics in real-time through the platform.
Analyzing Attendee Demographics and Behavior
Gain valuable intelligence into who is buying, where traffic originates, top-selling ticket types, and more.
Extracting Insights for Future Events
Identify successes to repeat and areas needing improvement to continually refine future events.
Handling Attendee Support and Queries
Proactively address ticket buyer questions and concerns.
Providing Customer Support Contact Information
Share email addresses, phone numbers, and response times so attendees can easily get support.
Addressing Common Attendee Questions
Compile an FAQ covering topics like payments, delivery, exchanges, parking, schedules, and more.
Troubleshooting Ticket Purchase Issues
Quickly resolve errors during the ticket checkout process to preserve sales.
Day-of-Event Management
Flawlessly execute event operations from start to finish.
Validating Tickets at the Venue Entrance
Scan tickets electronically or manually to grant entry and prevent fraud.
Managing Check-in and Attendee Flow
Use ushers, signage, and barriers to smoothly guide attendees to seats, concessions, restrooms, and exits.
Handling On-Site Ticket Sales and Upgrades
Have provisions for selling more tickets or upselling upgrades at the event entrance. Staff accordingly.
Post-Event Wrap Up
Follow up on the event for continual improvement.
Sending Post-Event Surveys to Gather Feedback
Ask attendees for ratings and testimonials that can be used for future marketing.
Evaluating Event Success and Areas for Improvement
Analyze what worked well and identify processes or promotions that need refinement.
Showcasing Successful Events for Future Promotion
Highlight past event successes like ticket sellouts when promoting your next event.
Troubleshooting Common Issues
Issues with Ticket Listing Approval
Ensure all required details are provided and reach out to support if listing remains unapproved.
Payment Gateway Configuration Problems
Confirm gateway account details are properly entered into Ticketmaster and test transactions. Contact support if issues persist.
Ticketmaster's Future Innovations
Ticketmaster is investing in new technologies to evolve the ticket sales experience:
Exploring Emerging Ticket Selling Technologies
Mobile ticketing and digital ticket transfers via 5G
Virtual queues with digital ticketing for entry management
Biometrics like facial recognition for seamless, cardless entry
Potential Impact of AI and Virtual Reality
AI-driven dynamic pricing optimization and fraud detection
VR venue previews for enhanced ticket selection experiences
Success Stories: Exceptional Ticketmaster Selling Strategies
Here are examples of top-performing Ticketmaster ticketing campaigns:
Case Study: Event X's Sold-Out Success
Early promotions across influencers drove 75% sales within 24 hours
Unique VIP packages with exclusive perks generated over $200k
Dynamic pricing increased average ticket value by 15%
Case Study: Innovative Ticket Pricing by Organizer Y
"Pay what you want" promotion for first 1,000 tickets drove immense buzz
Bundled "VIP experience" packages saw 40% higher conversion rates
Climate neutral ticket fee of $2 added raised $100k for sustainability initiatives
Conclusion: Elevating Your Ticket Sales Game with Ticketmaster
Ticketmaster provides a sophisticated, data-driven platform for selling event tickets with ease. By following this guide's strategies for optimizing listings, promotions, pricing, inventory, payments, and reporting, you can master ticket sales like a pro. Sell out your next event faster using Ticketmaster's unparalleled reach and robust ticket management tools.
How do I create a Ticketmaster account for selling tickets?
Visit Ticketmaster.com, click "Sign Up" and choose the "Organizer" account type. Provide your details to create an account.
What details do I need to provide while creating an event listing?
Essential details include event name, date/time, venue, seating capacity, ticket prices, descriptions, and media.
How can I set different ticket prices and types?
Use the ticketing tools to create multiple ticket offerings, select pricing and allotments, and assign to seating areas.
Can I customize the seating arrangement for my event?
Yes, you can use Ticketmaster's interactive seat map builder to fully customize and diagram your venue's layout.
What payment methods can attendees use to purchase tickets?
You can accept all major payment methods including Visa, Mastercard, American Express, PayPal, Apple Pay, and bank transfers.