Michael Bakari Jordan is a versatile American actor, producer, and director, born on February 9, 1987. He has gained widespread recognition for his outstanding performances in several movies, including the drama film Fruitvale Station (2013), where he played the role of Oscar Grant, the boxer Adonis Creed in Creed (2015), and Erik Killmonger in Black Panther (2018), all of which were written and directed by Ryan Coogler. He also reprised his role as Creed in Creed II (2018) and will do so again in Creed III (2023), which will also mark his directorial debut.
Early life
Michael Bakari Jordan son of Donna and Michael A. Jordan was born in Santa Ana, California on February 9, 1987. After spending two years in California, his family moved to Newark New Jersey.
Jordan attended Newark Arts High School where his mother worked and where he also played basketball. However, his desire to pursue a career in acting and modeling made him a target of bullying by other students including future radio show host Lore'l.
Despite facing such challenges Jordan persisted in his passion and went on to achieve great success in the entertainment industry.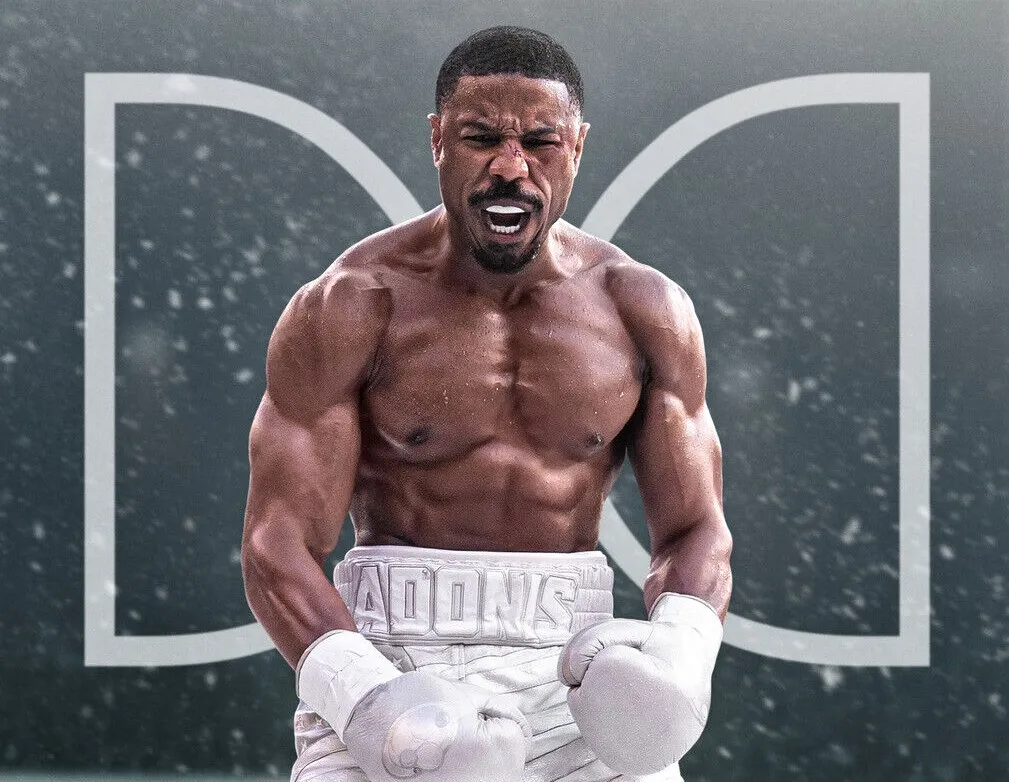 Early Career
Before making a name for himself in the entertainment industry, Michael Bakari Jordan started as a child model for several brands such as Modell's Sporting Goods and Toys "R" Us.
However, his true passion was acting, and he made his professional debut in 1999 with brief appearances in single episodes of the popular TV series Cosby and The Sopranos. In 2001, he landed his first major film role in Hardball, alongside Keanu Reeves.
Jordan's breakthrough performance came in 2002 when he played the small yet pivotal role of Wallace in the critically acclaimed first season of HBO's The Wire. Following this, in March 2003, he joined the cast of All My Children, where he played the character of Reggie Montgomery, a troubled teenager, until June 2006.
During this time, he also made guest appearances on several popular TV shows, including CSI: Crime Scene Investigation, Without a Trace, and Cold Case.
After leaving All My Children, Jordan continued to build his career with lead roles in independent films such as Blackout and The Assistants on The-N. In 2008, he even made an appearance in the music video "Did You Wrong" by R&B artist Pleasure P. Overall, Jordan's early career was marked by his consistent hard work and dedication, which helped him secure his place in the industry today.
Career Achievement
Michael B. Jordan's career has been marked by numerous achievements and accolades which have solidified his position as one of the most talented actors in Hollywood.
Jordan received critical acclaim for his portrayal of Oscar Grant in the 2013 drama film Fruitvale Station which earned him the National Society of Film Critics Award for Best Actor and the Independent Spirit Award for Best Male Lead. He gained further recognition for his role as Adonis Creed in the Rocky spin-off film Creed (2015) which he also co-produced.
Jordan's performance in Creed earned him a nomination for the Critics' Choice Movie Award for Best Supporting Actor and the NAACP Image Award for Outstanding Actor in Motion Picture.
In 2018 Jordan took on the role of Erik Killmonger in the blockbuster superhero film Black Panther which became one of the highest-grossing films of all time. His performance in the film was widely praised and he received numerous nominations and awards including the MTV Movie Award for Best Villain the Critics' Choice Movie Award for Best Supporting Actor and the NAACP Image Award for Outstanding Supporting Actor in a Motion Picture.
Check out more of Your favorite celebrities' bio's, careers, and Net worth on Synctobest.
Jordan has also ventured into directing making his directorial debut with Creed III (2023) which he will also star in. In addition to his acting and directing work Jordan has also been involved in producing several films including Just Mercy (2019) which was based on a true story and featured an ensemble cast including Jamie Foxx and Brie Larson.
Michael B Jordan's Net Worth
Michael B. Jordan is a highly successful American actor with a net worth of $25 million. He has gained widespread recognition for his roles in notable films. Jordan has impressive acting skills have earned him numerous awards and nominations including three BET Awards five NAACP Image Awards and a National Society of Film Critics Award. he has also expanded his work into the music and video game industries have appeared in music videos for artists