Alexandra Dawn Wong, born on April 19, 1982, is a multi-talented American actress and stand-up comedian. She has gained worldwide recognition for her incredible Netflix stand-up specials, including Baby Cobra (2016), Hard Knock Wife (2018), and her latest, Don Wong (2022).
Wong's acting career has been equally impressive, and she starred in the popular film Always Be My Maybe (2019), which she also co-wrote and produced.
Early life
Alexandra Dawn Wong is a San Francisco native born on April 19, 1982, to Tammy and Adolphus Wong. Her mother, originally from Huế, Vietnam, worked as a social worker in the United States, while her father, a Chinese-American, was an anesthesiologist at Kaiser Permanente for 30 years until his passing in 2011.
Wong attended San Francisco University High School and was elected student body class president. She continued her studies at UCLA, where she majored in Asian-American studies and joined LCC ("Lapu, the Coyote that Cares") Theatre Company, the country's oldest and largest Asian-American collegiate theater company.
During her junior year, Wong spent time in Hanoi, Vietnam, and after graduating summa cum laude in 2005, she studied there further through a Fulbright program.
Wong is well-known for her comedic talents, highlighted in her Netflix stand-up specials Baby Cobra (2016), Hard Knock Wife (2018), and Don Wong (2022). Additionally, she starred in and served as a writer and producer for the film Always Be My Maybe (2019).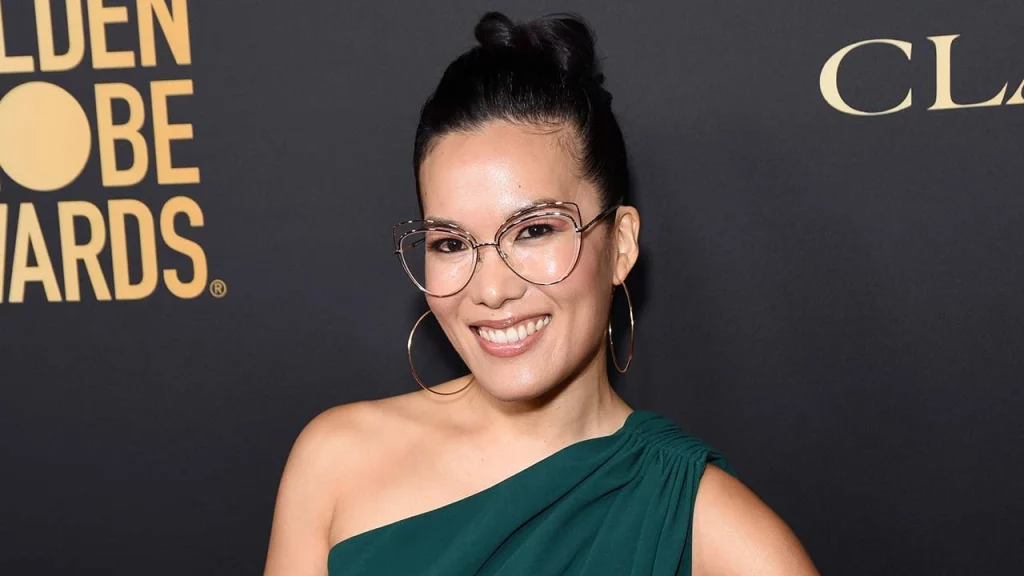 Early Career
After graduating from college, Alexandra Wong decided to try her hand at stand-up comedy. She was 23 years old at the time. Wong eventually moved to New York City to pursue her passion and began performing up to nine times a night. In 2011 she was named one of the 10 Comics to Watch by Variety.
This recognition led to appearances on popular shows like The Tonight Show John Oliver's New York Stand-Up Show and Dave Attell's Comedy Underground Show.
Wong was also cast as a series regular on the NBC comedy Are You There Chelsea? and made appearances on Chelsea Lately VH1's Best Week Ever and MTV's Hey Girl in 2013. She starred in Oliver Stone's Savages and the film Dealin' with Idiots.
Wong played Dr. Lina Lark in the ABC medical drama series Black Box in 2014 and guest starred in several episodes of Inside Amy Schumer. She has been a writer on Fresh Off the Boat since 2014 thanks to a recommendation from Randall Park.
In 2016 Netflix released Wong's first stand-up special Baby Cobra which she filmed at seven months pregnant with her first child. The special received critical acclaim and helped make her a star.
That same year she also walked the runway for Opening Ceremony's show at New York Fashion Week and began starring in the ABC sitcom American Housewife.
Wong's second Netflix special Hard Knock Wife was released in May 2018. She filmed it at seven months pregnant with her second child.
Career Achievement
Ali Wong is an accomplished comedian, actress, writer, and producer, known for her unique style of raunchy honest, and relatable comedy. She first gained recognition with her appearance in the NBC comedy series Are You There Chelsea? and VH1's Best Week Ever and later starred in the ABC sitcom American Housewife.
However, Wong's career took off after the release of her Netflix specials Baby Cobra in 2016 and Hard Knock Wife in 2018 which gained widespread acclaim for her bold and hilarious takes on motherhood marriage, and Asian-American identity.
In addition to her stand-up success, Wong co-wrote and starred in the Netflix rom-com Always Be My Maybe in 2019 alongside Randall Park and served as an executive producer on the hit animated Netflix series Tuca & Bertie.
She has also written for the ABC sitcom Fresh Off the Boat and was named one of Variety's 10 Comics to Watch in 2011. Wong has been recognized with several awards, including a Goodreads Choice Award for Humor for her book Dear Girls Intimate Tales, Untold Secrets & Advice for Living Your Best Life in 2019.
Check out more of Your favorite celebrities' bio's, careers, and Net worth on Synctobest.
She continues to tour extensively and released her third Netflix stand-up special, Don Wong in 2022. With her talent drive and fearless comedy, Ali Wong has established herself as one of the most influential voices in the entertainment industry today.
Ali Wrong Net Worth
Ali Wong is a highly accomplished American stand-up comedian, actress, and writer. with a net worth of approximately $4 million. Her talent and hard work have made her a renowned and successful personality in America.
Wong's exceptional skills in stand-up comedy and acting have earned her a huge following and numerous opportunities in the entertainment industry. She has contributed her talents to many shows and movies showcasing her versatility and passion for the craft.