Thomas Luther Bryan, better known as Luke Bryan, is an accomplished American country singer, songwriter, and TV personality, born on July 17, 1976. Before his breakthrough as a solo artist, he gained recognition as a songwriter for renowned artists like Travis Tritt and Billy Currington.
In 2007, he signed with Capitol Nashville and since then, he has become one of the most successful and highly awarded country musicians of the 2010s.
Early life
Luke Bryan was born and raised in Leesburg, Georgia, to LeClaire and Tommy Bryan, who owned a peanut farm. Unfortunately, just before Luke was set to move to Nashville at the age of 19, his elder brother Chris was tragically killed in a car accident, leaving a lasting impact on Luke and his family.
Despite this heartbreaking event, Luke continued his education at Georgia Southern University in Statesboro, where he joined the Sigma Chi fraternity and earned a bachelor's degree in business administration in 1999.
It was during this time that Luke met his future wife, Caroline while singing in a bar in Georgia. However, after a year and a half of dating, they went their separate ways, with Luke moving to Nashville to focus on his music career, while Caroline focused on herself.
But fate had other plans for them, and two years later, they reconnected at a bar where Luke was performing.
With the encouragement of his father, Luke finally made the move to Nashville and initially found success as a songwriter. However, he soon signed as a performer and quickly rose to fame, with his hit song "All My Friends Say" becoming a major success.
Despite the challenges he faced early in his career, Luke Bryan's talent and perseverance have made him one of the most beloved and successful country musicians of his generation.
Early Career
Upon his arrival in Nashville, Luke Bryan wasted no time in pursuing his music career, joining a publishing house in the city. One of his first cuts was the title track of Travis Tritt's 2004 album, My Honky Tonk History, which helped establish Bryan's reputation as a talented songwriter.
Soon after, Capitol Nashville signed him to a recording contract. While working on his debut album, Bryan continued to write songs and co-wrote Billy Currington's hit single, "Good Directions," which topped the Hot Country Songs chart in mid-2007. Bryan also co-wrote his own debut single, "All My Friends Say," with producer Jeff Stevens.
The song reached a peak position of number 5 on the Hot Country Songs chart, paving the way for the release of his debut album, I'll Stay Me, in August 2007. Bryan's debut album featured 11 tracks, with all but one written or co-written by Bryan himself.
The album's second single, "We Rode in Trucks," peaked at number 33, while "Country Man" reached number 10 on the Hot Country Songs chart, cementing Bryan's status as a rising star in the country music scene.
With his talent as a songwriter and performer, Luke Bryan has become one of the most successful and beloved country artists of his generation.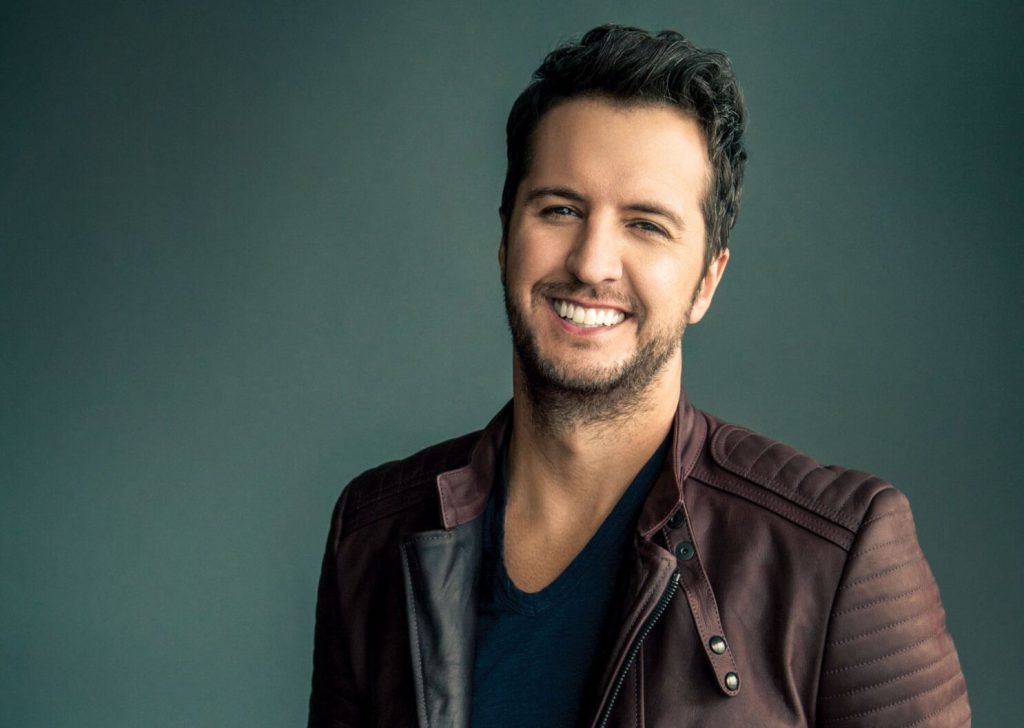 Career Achievement
In 2009 Bryan released an EP titled Spring Break with All My Friends, which included two new tracks and an acoustic version of All My Friends Say. He then followed up with his fourth single, Do I in May of the same year co-written with Charles Kelley and Dave Haywood of Lady A featuring backing vocals from Lady A's Hillary Scott.
Do I reach number 2 on the Hot Country Songs chart? This song was also featured on Bryan's second album, Doin My Thing which was released in October 2009.
The album included a cover of OneRepublic's Apologize and Bryan wrote the next two singles Rain Is a Good Thing and Someone Else Calling You Baby which both reached number one on the country music charts.
The album received positive reviews with critics noting Bryan's more relaxed style compared to his debut album. In February 2010 Bryan released a second EP Spring Break 2. Hangover Edition, which featured three new tracks.
Although Bryan is primarily known as a country singer, he has ventured into other genres, such as alternative rock, with his cover of Apologize. In 2010 Bryan appeared on Celebrity Apprentice alongside fellow country artist Emily West.
The two were tasked with making over an up-and-coming country artist, with Bryan being selected by Team Rocksolid and West by Team Tenacity. Although Bryan's makeover failed to impress the judges his single Rain Is a Good Thing.
Luke Bryan's Net Worth
Luke Bryan is a highly successful American country musician known for his talents as a singer-songwriter and guitarist. his impressive net worth of $160 million has been accumulated through his numerous hit singles albums, EPs, and music videos as well as his work as a songwriter and co-producer.
He is consistently one of the highest-paid artists in the music industry and has earned $50 million between June 2017 and June 2018 $43 million between June 2018 and June 2019 and $45 million between June 2019 and June 2020. Luke Bryan's remarkable success is a testament to his immense talent and hard work.
| | |
| --- | --- |
| Name | Luke Bryan |
| Born | July 17, 1976 |
| Net Worth | $160 million |
| Profession | American country singer, songwriter |
| From | Leesburg, Georgia |