Megan Jovon Ruth Pete professionally known as Megan Thee Stallion is a Houston-born American rapper. She was born on February 15, 1995, and rose to prominence after her impressive freestyling performances on social media platforms such as Instagram which quickly garnered her a devoted following.
Megan's career took off in 2018 when she signed with 300 Entertainment leading to the release of her two successful albums Fever (2019) and Suga (2020). Both albums reached the top ten on the Billboard 200 chart solidifying Megan Thee Stallion's position as one of the most popular and influential rappers in the industry.
Early Life
Megan Jovon Ruth Pete, who goes by the stage name Megan Thee Stallion, was born in San Antonio, Texas on February 15, 1995. Her mother, Holly Thomas, moved the family to Houston soon after her birth, where she pursued a career in rap under the name "Holly-Wood."
Growing up in the South Park neighborhood of Houston, Megan accompanied her mother to recording sessions instead of going to daycare and was exposed to music from a young age.
At age 14, Megan began writing her own raps and eventually showed her skills to her mother at age 18. Though impressed, Holly Thomas believed Megan's lyrics were too sexually suggestive for her age and required her to wait until she was 21 to pursue a career in music.
While attending Pearland High School and later Prairie View A&M University, Megan began uploading videos of herself freestyling on social media. Her talent and charisma caught the attention of a wider audience when a clip of her battling male opponents in a "cypher" went viral.
Megan continued to gain a devoted following by posting freestyles on Instagram, where she affectionately refers to her fans as "hotties."
Megan Thee Stallion adopted her stage name due to her statuesque figure and height of 5'10", which earned her the nickname "stallion" during adolescence. The term "stallion" is colloquially used in the Southern United States to describe voluptuous and attractive women.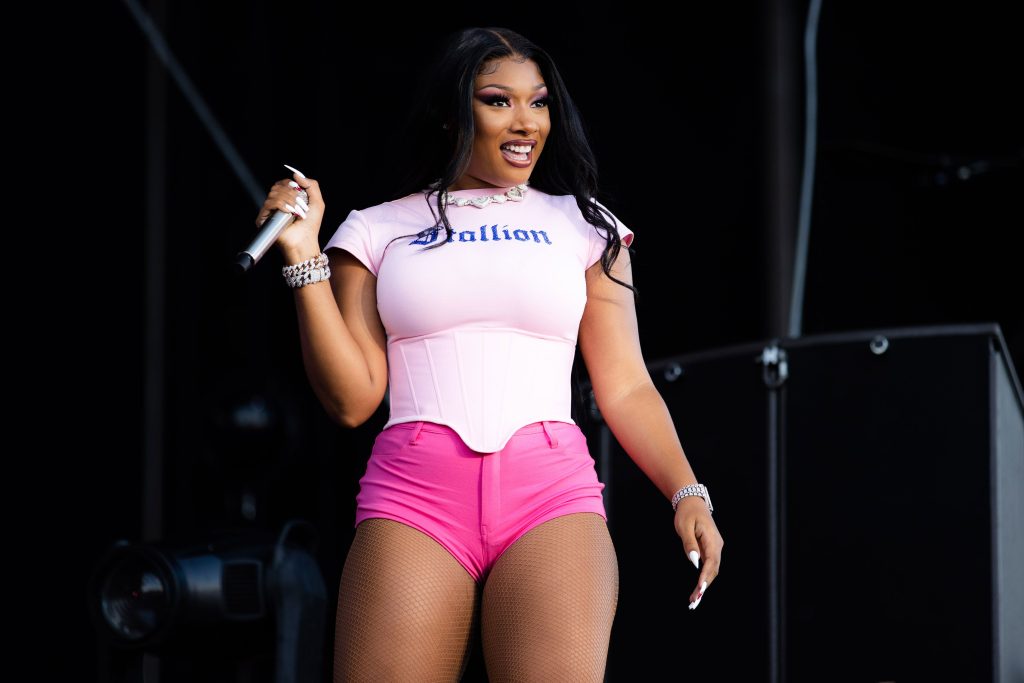 Early Career
Megan Thee Stallion's early music career began in April 2016 with the release of her first single, Like a Stallion. She followed this with two small mixtapes Rich Ratchet (2016) and Megan Mix (2017) which were released exclusively on SoundCloud.
In September 2017 Megan made her professional solo debut with the EP Make It Hot, which was commercially released. The EP's single Last Week in HTx became her most successful song at the time, with several million views on YouTube. She also released "Stalli (Freestyle)," a rework of XXXTentacion's "Look at Me!" in 2017.
During this period, Megan auditioned to be a cast member on the Love & Hip Hop: Houston spin-off. However, the show was indefinitely postponed in June 2016 and Megan continued to focus on her music career instead.
Career Achievement
Megan Thee Stallion kicked off 2020 with a bang, teaming up with Normani for the hit single "Diamonds" featured on the Birds of Prey soundtrack. In the same month, she announced her debut album, Suga, and dropped the lead single "B.I.T.C.H."
She also made an appearance on The Tonight Show Starring Jimmy Fallon and performed "B.I.T.C.H." live. Megan was featured on the single "Fkn Around" by Phony Ppl in February 2020.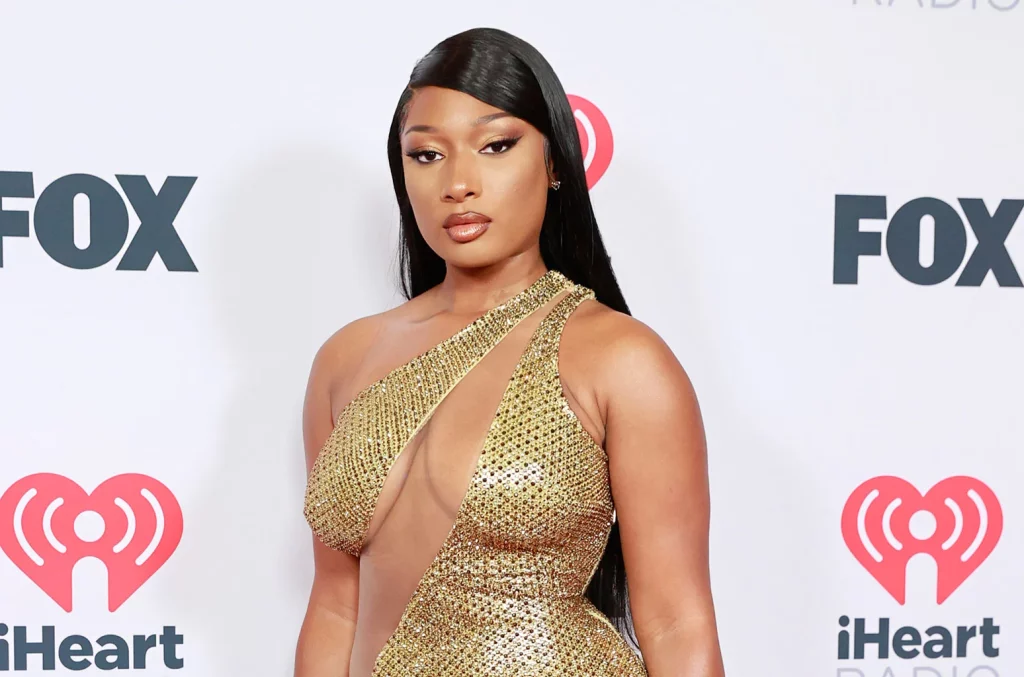 However, things took a turn when she announced that her debut album was delayed as she attempted to renegotiate her contract with 1501 Certified. She started the hashtag "#FreeTheeStallion" to bring attention to the issue, explaining that she didn't fully understand the terms of her initial contract with 150
Against the wishes of 1501, Megan released her EP Suga on March 6, 2020, after a judge granted a temporary restraining order against the label. The song "Savage" from the EP went viral on TikTok, sparking a dance challenge video that racked up millions of views and likes.
A remix of "Savage" featuring Beyoncé was released on April 29, 2020, which became Megan's first chart-topper in the U.S. and propelled Suga to number 7 on the Billboard 200.
Megan also used her platform for good during the pandemic, donating proceeds from "Savage" to the Houston nonprofit Bread of Life, which provides disaster relief for residents affected by COVID-19.[66] She also served as a judge on the voguing competition show Legendary on HBO Max.
Megan Thee Stallion's Net Worth
Megan Thee Stallion has enjoyed a highly successful career as a rapper and hip-hop artist with numerous accolades to her name including a Grammy Award. She has released an impressive 7 albums to date including the critically acclaimed Fever mixtape.
Megan's creative instincts and musical talent have propelled her to the top of the industry and her hard work has paid off financially with her net worth estimated to be around $8 million according to various sources.
| | |
| --- | --- |
| Name | Megan Thee Stallion |
| Born | February 15, 1995 |
| Net Worth | $8 million |
| Profession | American rapper |
| From | Houston |