Morgan Cole Wallen, born on May 13, 1993, is a talented American country music singer and songwriter who rose to fame after competing in the sixth season of the popular singing competition, The Voice. Initially, he was part of Usher's team but later joined Adam Levine's team.
Although he didn't make it past the playoffs that season, Wallen's exceptional talent and passion for music caught the attention of Panacea Records, who signed him on. In 2015, he released his debut EP, Stand Alone, which showcased his impressive vocal range and songwriting skills.
Early life
Morgan Wallen was born on May 13, 1993, in Sneedville, Tennessee, to parents Tommy and Lesli Wallen. His father was a local church pastor while his mother worked as a teacher.
During his teenage years, the family moved to Knoxville where Wallen attended Gibbs High School and graduated from there. While in high school, he was an active member of the school's baseball team, playing as a pitcher and shortstop. Unfortunately, a torn ulnar collateral ligament in his senior year put an end to his baseball dreams.
Music was always a part of Wallen's life. As a child, he took piano and violin lessons and was exposed to classic rock by his father. As he grew older he developed a taste for bands like Breaking Benjamin and Nickelback as well as rappers like Lil Wayne.
However, Wallen's early adulthood was challenging as he struggled to find his footing. After graduating high school he worked in landscaping, and the disappointment of not being able to pursue his baseball career weighed heavily on him.
It was during this time that Wallen rediscovered his passion for music and began learning to play the guitar. He was drawn to country music, particularly the music of Keith Whitley and Eric Church, and used them as inspiration for his own sound. Despite the setbacks he faced Wallen persevered and eventually became the successful country music artist he is today.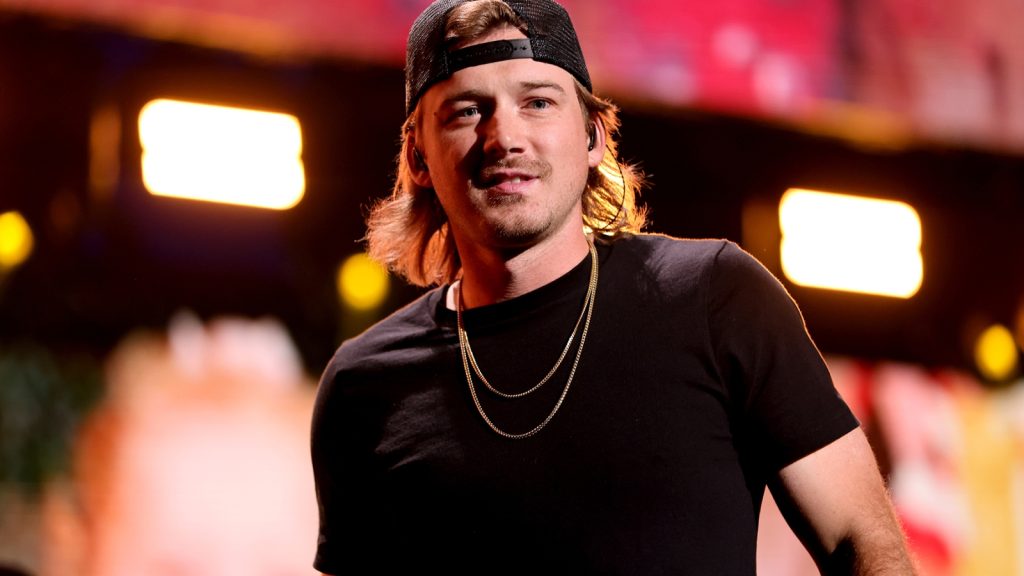 Early Career
In 2014 Morgan Wallen auditioned for season six of The Voice with Howie Day's Collide. He was chosen to be on Usher's team but was later picked up by Adam Levine's team.
Unfortunately, he was eliminated during the playoffs which served as a setback for his career. However the show helped increase his profile, and he began networking in the music industry.
While in California for The Voice, Wallen began working with Sergio Sanchez of Atom Smash who was also a vocal coach on the show. Wallen moved to Nashville to continue his career and he and Sanchez formed a temporary band called Morgan Wallen & Them Shadows. Through Sanchez Wallen met Bill Ray and Paul Trust of Panacea Records, and he signed to the label in 2015.
In August of that year, Wallen released his debut EP Stand Alone, which included his first single Spin You Around. The song was later certified gold by the Recording Industry Association of America (RIAA) in 2021.
Wallen's manager Dirk Hemsath then sent a demo of Wallen's music to Seth England of Big Loud Shirt, who had him audition for his partners in Big Loud Records. Wallen was signed to the label and publishing company and he began writing songs for other artists.
In 2015, Wallen released his debut single "The Way I Talk", and his first music video for the song followed in 2017.
Career Achievement
Morgan Wallen has achieved significant success in his career. In 2020 his album Dangerous The Double Album debuted at number one on the Billboard 200 chart making him the first country artist to achieve this feat in over eight years.
The album broke multiple streaming records with over 240 million on-demand audio streams in its first week. It also received critical acclaim with Rolling Stone calling it a blockbuster and a show of force.
Wallen has also had numerous hit singles, including Whiskey Glasses which was a number-one hit on the Billboard Country Airplay chart and has been certified quadruple platinum by the RIAA. He has also had other chart-topping songs such as More Than My Hometown and 7 Summers.
Check out more of Your favorite celebrities' bio's, careers, and Net worth on Synctobest.
In addition to his solo work, Wallen has collaborated with other artists such as Florida Georgia Line, Diplo, and Hardy. He has also been recognized for his songwriting receiving a nomination for the 2020 CMA Award for Song of the Year for More Than My Hometown. Despite some controversy in his personal life Wallen has remained a popular figure in country music with a large and dedicated fanbase.
Morgan Wallen's Net Worth
Morgan Wallen is a highly acclaimed American country singer and songwriter who has achieved remarkable success throughout his career. He has collaborated with multiple recording labels and is widely recognized for his exceptional voice and versatility.
Following the release of his debut album Wallen quickly rose to stardom and became a major figure in the American music industry.
His remarkable achievements have earned him numerous awards and accolades firmly establishing him as one of the most talented artists of his generation. Wallen has also been featured in several advertisements and commercials further cementing his place in popular culture. Currently, Morgan Wallen's net worth stands at an impressive $5 million.