Raymond Allen Liotta was an accomplished American actor, known for his remarkable performances in numerous films and TV shows.
Liotta made his mark in Hollywood with his breakthrough role in the movie Something Wild (1986), which garnered him a nomination for the coveted Golden Globe Award.
However, he became a household name for his acclaimed portrayals of Shoeless Joe Jackson in the movie Field of Dreams (1989) and Henry Hill in the film Goodfellas (1990).
Throughout his illustrious career, Liotta received several accolades for his exceptional acting skills, including a Primetime Emmy Award for his guest appearance in the television series ER in 2005.
He demonstrated his versatility as an actor by portraying Frank Sinatra in the television film The Rat Pack (1998) and Lorca in the miniseries Texas Rising (2015), earning him nominations for the Screen Actors Guild Award.
In addition, he starred in the series Shades of Blue (2016–2018) and Black Bird (2022), further showcasing his range as an actor.
Early Life
Raymond Allen Liotta, born on December 18, 1954, in Newark, New Jersey, had a tumultuous childhood. He was abandoned at an orphanage shortly after his birth and was adopted at just six months old by Mary and Alfred Liotta.
Mary was a township clerk, and Alfred was the owner of an auto-parts store, and both were of Italian and Scottish descent. Alfred was also a personnel director and president of a local Democratic Party club, and both adoptive parents ran for local political office, albeit unsuccessfully. Liotta had a sister, Linda, who was also adopted.
Liotta learned of his adoption at a young age and gave a show-and-tell report on it in kindergarten. As an adult, he hired a private detective to find his biological Irish mother and discovered that he had one biological sister, one biological half-brother, and five biological half-sisters and that his biological family was mostly of Scottish descent.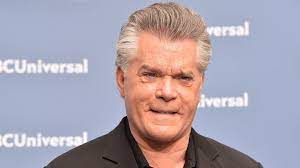 grew up in a Roman Catholic household in Union, New Jersey, but his family was not particularly religious, though they attended church. He received his first communion and was confirmed but stated that his family did not pray much. However, he occasionally turned to prayer in his daily life, saying "Our Fathers" and "Hail Marys" when feeling uncomfortable or in a fix.
Early Career
After completing his studies Liotta relocated to New York City, where he began working as a bartender for the Shubert Organization. Within six months he secured an agent and started pursuing his acting career in earnest.
One of his earliest roles was as Joey Perrini on the popular soap opera Another World, in which he appeared from 1978 to 1981.
In pursuit of bigger opportunities, Liotta relocated to Los Angeles and made his film debut in the 1983 movie The Lonely Lady. He then went on to star in the critically acclaimed film Something Wild in 1986 which earned him his first Golden Globe nomination for Best Supporting Actor in a Motion Picture.
In 1989, Liotta landed a career-defining role as the ghost of baseball player Shoeless Joe Jackson in the fantasy/drama film Field of Dreams. His exceptional performance in the movie earned him widespread recognition and helped establish him as a leading actor in Hollywood.
Career Achievement
Ray Liotta's career was marked by a series of impressive performances that earned him critical acclaim and established him as one of Hollywood's most talented actors.
He received his first Golden Globe nomination for his role in Something Wild (1986) and he became a household name after his portrayal of Henry Hill in Martin Scorsese's Goodfellas (1990) which is considered one of the greatest films ever made.
Liotta's other notable performances include his role as a psychopathic cop in Unlawful Entry (1992) his leading role in the science-fiction/action film No Escape (1994) and his turn as a compulsive gambler in Phoenix (1998) for which he received critical acclaim.
He also portrayed Frank Sinatra in the TV movie The Rat Pack (1998) a performance that earned him a Screen Actors Guild award nomination.
In addition to his work on the big screen, Liotta also made his mark on television. he won an Emmy for his guest role in ER (2005) and he starred in the CBS television series Smith (2006) although the show was canceled after just three episodes.
Liotta also provided the voice of Tommy Vercetti in the video game Grand Theft Auto Vice City (2002) and made a vocal appearance as himself in an episode of the Disney Channel comedy series Phineas & Ferb (2012).
Ray Liotta Net Worth
Ray Liotta is an American actor, producer, and director with an estimated net worth of $14 million, as of my knowledge cutoff date of September 2021. He gained immense recognition for his portrayal of the lead character in Martin Scorsese's iconic mafia movie GoodFellas, which helped solidify his career as a critically acclaimed actor.
| | |
| --- | --- |
| Name | Ray Liotta |
| Born | December 18, 1954 |
| Net Worth | $14 million |
| Profession | American actor |
| From | December 18, 1954 |