Damon Dash, a New York City native, developed a strong work ethic from a young age as he swept floors in a local barbershop and sold newspapers to earn money for clothes and shoes.
His mother's example of hustling to make ends meet also influenced him greatly, but unfortunately, she passed away from an asthma attack when he was only 15 years old.
That same year, Dash was also diagnosed with type 1 diabetes, which caused him to experience significant weight loss and excessive trips to the bathroom. In fear and uncertainty, he thought he might have contracted AIDS like Magic Johnson, who had just announced his diagnosis around that time.
This challenging experience only served to strengthen Dash's resilience and determination.
Early life
Damon Dash's early life was marked by struggle and hardship, but also a relentless spirit of determination and resourcefulness. As a young man growing up in New York City, he worked hard to make ends meet, sweeping floors at a local barbershop and selling newspapers to buy basic necessities like shoes and clothing.
Despite the challenges he faced, Dash learned to hustle from his mother, who was a powerful example of strength and resilience. Tragically, she passed away when he was only 15 years old, leaving him to navigate the world on his own.
Adding to his difficulties, Dash was diagnosed with type 1 diabetes at the same time as his mother's death. He vividly recalls the fear and uncertainty he felt, believing for a time that he might have contracted AIDS like Magic Johnson, who had recently made headlines with his own diagnosis.
But through it all, Dash refused to be defeated. He sought medical treatment and learned to manage his diabetes, eventually turning his attention to his passion for music and entrepreneurship.
With a fierce drive and a keen eye for business opportunities, he went on to become a successful music executive, film producer, and fashion designer, among other achievements.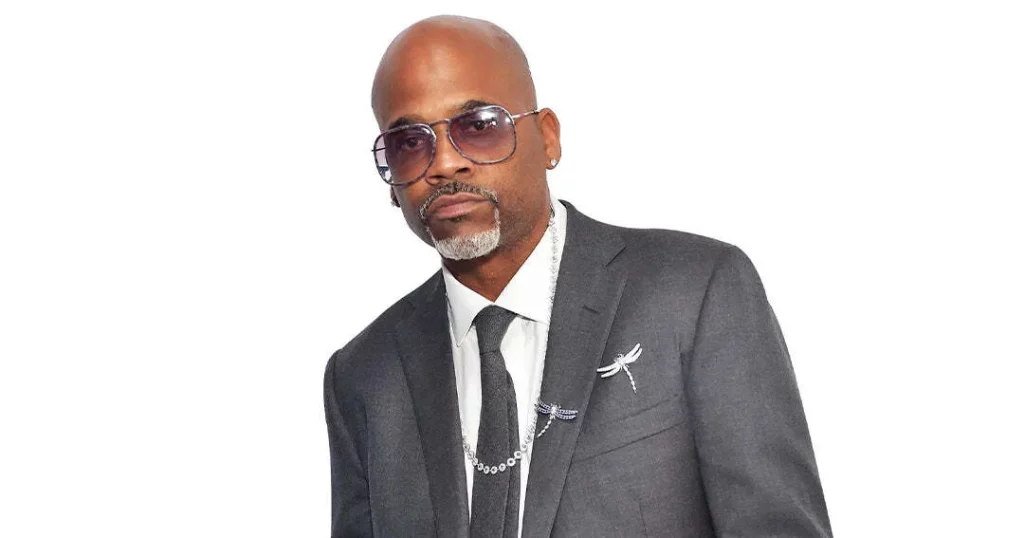 Early Career
Damon Dash's early career is marked by his success as Jay-Z's manager and business partner at Roc-A-Fella Records. In 1999, he organized a highly successful tour for Jay-Z, which generated $19 million in revenue.
However, Dash's relationship with Jay-Z soured following two significant events. Firstly, in 2004, Roc-A-Fella Records was acquired by Def Jam Recordings, which resulted in Jay-Z becoming Def Jam's president. Secondly, in 2005, Jay-Z bought out Dash's stake in Rocawear, which further strained their relationship.
Despite these setbacks, Dash continued to pursue his entrepreneurial endeavors. In 2014, he announced his involvement with Blind Debit, a fingerprint payment application developed by Dez White.
Additionally, Dash founded DD172, a media collective that includes a magazine called America Nu, a web design firm called VNGRD79, a record label division called BluRoc Records, and an art gallery.
Dame Dash's Net Worth
Damon Dash, an American record producer, entrepreneur, and music executive, has a net worth of $100 thousand, which is a stark contrast to his former business partner Jay-Z, who is now a billionaire.
Unfortunately, Damon has had a history of financial struggles, with reported issues with paying child support and garnishments from multiple creditors. Despite these challenges, Damon's contributions to the music industry and business world should not be overlooked.
| | |
| --- | --- |
| Name | Dame Dash |
| Born | — |
| Net Worth | $100 thousand |
| | |
| From | New York City |