Richard Anthony Wolf, an accomplished American television writer, director, executive producer, and creator is renowned for his contribution to the entertainment industry.
he is widely recognized for his exceptional work as the creator and executive producer of the highly acclaimed Law & Order franchise and as the co-creator and executive producer of the popular Chicago franchise.
initially, he started his career as an advertising copywriter At Benton & Bowles, where he created commercials for Crest toothpaste. he eventually shifted his focus to the film industry and relocated to Los Angeles.
his outstanding skills as a screenwriter were evident in three films, including the highly successful romantic mystery thriller Masquerade, starring Rob Lowe and Meg Tilly.
Richard began his television career as a staff writer with Hill Street Blues. He received his first Emmy nomination for his excellent work on the episode What Are Friends For. from the same series.
Early Life
Richard Anthony Wolf was born on December 20, 1946, in New York City to George Wolf an advertising executive, and Marie G. Wolf a homemaker of Irish Catholic descent. As a child, he served as an altar boy.
Wolf received his education at Saint David's School and The Gunnery in Connecticut before graduating from the University of Pennsylvania in 1969. during his time at the university, he was a member of the Zeta Psi fraternity and also studied at Phillips Academy.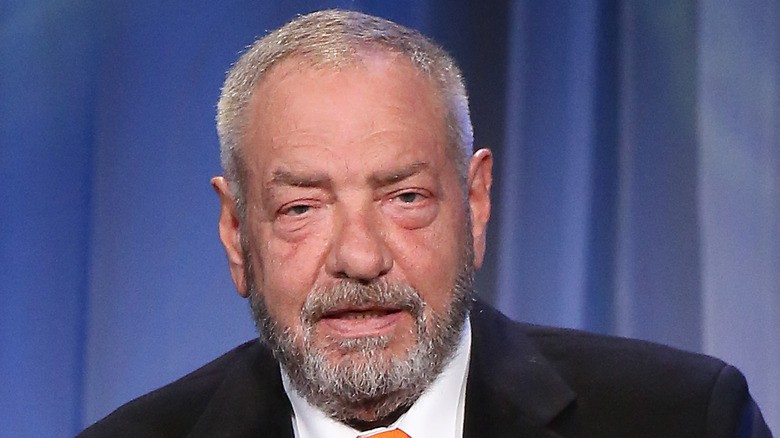 Early Career
Dick Wolf began his career as an advertising copywriter at Benton & Bowles, where he created the iconic slogan "You can't beat Crest for fighting cavities" for Procter & Gamble's Crest toothpaste. He also penned the popular 1971 National Airlines campaign "I'm Cheryl, fly me."
Although successful in advertising, Wolf had a passion for film and began writing screenplays, collaborating briefly with Oliver Stone. He later moved to Los Angeles and worked as a screenwriter for three films, including the box office hit "Masquerade."
Wolf's television career began as a staff writer for the acclaimed police procedural series "Hill Street Blues." He received his first Emmy nomination for his work on the series in 1985. It was during this time that he met Tom Fontana, a fellow writer who would become a close friend.
Wolf later worked as a writer and co-producer for "Miami Vice" before creating his most famous work, the long-running police procedural and legal drama "Law & Order," which aired on NBC for 20 seasons.
Wolf also served as an executive producer for the show and went on to create several spin-offs, including "Law & Order: Special Victims Unit," which became the longest-running primetime US live-action series in history in 2019.
Career Achievement
Dick Wolf's creative talents and executive production skills extend beyond his work on Law & Order. He is also responsible for the creation and success of several other television series and adaptations.
Wolf's work as a producer includes the American police drama New York Undercover, which ran for four seasons on FOX television network, and the reality TV court shows spinoff of Law & Order, called Crime & Punishment, which ran on NBC for three seasons.
In addition to his work in television, Wolf was also a producer for the 2002 short documentary film Twin Towers, which tells the story of two brothers, policeman Joseph Vigiano and fireman John Vigiano Jr, who lost their lives in the 9/11 attacks on the World Trade Center. The film won an Academy Award for Best Documentary Short in 2003.
Dick wolf's Net worth
Dick Wolf is a highly successful American producer, writer, and television show creator who has amassed a net worth of $600 million. He is most widely recognized for creating the immensely popular Law & Order television franchise. The very first episode of the original Law & Order series premiered on NBC on September 13, 1990.
| | |
| --- | --- |
| Name | Dick wolf |
| Born | December 20, 1946 |
| Net Worth | $600 million |
| Profession | American television writer, director |
| From | New York City |